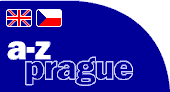 | | |
| --- | --- |
| | Health : Medical |
The local Family Doctor might not exist here yet, but they are trying. More and more clinics are opening their doors with one aim in mind: to take away the stress factor that has existed here up until recently. Language is now no longer a major barrier in the Czech medical world. There will always be someone available who could speak a language that you will both understand. Issues concerning payment terms and insurance are more clear and direct arrangements now exist between many clinics and major insurance companies abroad.
Health Centre Prague
Adress:
Vodičkova 28


Praha 1
Phone/Fax:
+420 22422 0040, 2422 0037
Mobile:
+420 603 433 833, 0603 481 361
"Home Care Abroad"
Family health care for expats and tourists in the Czech Republic. 24 hour service with house calls. On-site specialist facilities. All credit cards accepted. Multi-lingual staff.
Unicare
Adress:
Na dlouhém lánu 11


Praha 6
Phone:
366 553, 365 202
Mobile:
0601 201 040 (NONSTOP)
Family health care, mainly based on the referral system.
Multi-lingual staff.
First Medical Clinic of Prague
Adress:
Vyšehradská 35


Praha 2
Fax:
+420 2292 286, 298 978
Mobile:
+420 2601 225 050 (NONSTOP)
Pediatric Healt Centre
Adress:
Ke Spofě 7


Praha 4
Phone:
+420 2401 6810
Fax:
+420 2402 2589
Open: Mon. 09.00-16.00, Tues., Wed., 14.00-18.00, Thurs., Fri., 09.00-14.00 They specialise in the treatment of infants, children and adolescents. Very well equipped, Western-style, medical clinic. They make house-calls if necessary. They speak English, German and Russian
Monada s.r.o. (Rehabilitacni klinika)
Adress:
Nad Opatovem 2140


Praha 4
Phone:
+420 2794 0401
Fax:
+420 2794 1500
They aim to treat virtually all physical and psychological problems associated with rehabilitation. Outpatient and Hospitalisation care, specialises in physiotharapy equipment for spine, back and . Treatment for headaches, alergies and liver problems. Also Dietherapy, acupuncture, psychological and neurological help. Possibility of home calls. Languages: English, French, German and Russian
Centrum cestovni mediciny
Adress:
Havelská 14


Praha 1
Phone:
+420 2220 941 21
Phone/Fax:
+420 2220 941 25
Open : Mo - Fri 8.00 - 18.00
- control before your leaving abroad and after arriving
- inoculation
- conzultation about protection of your halth in rizic areas
Doc. MUDr. Ivan Maly CSc.
Adress:
Korunní 58


Praha 2
Phone:
+420 222 51 83 95
Fax:
+420 222 51 83 96
Mobile:
+420 602 934 645