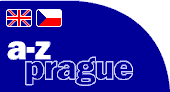 | | |
| --- | --- |
| | Bars and Wine-Bars |
This is actually a major sub-culture within the Czech Republic and it revolves around good, cheap beer, bad, cheap cigarettes and food with lots of calories and little cost. Of course ladies are not usually present in any noticeable number, but the drink flows so readily that the men don't notice their numbers anyway. There is often a brave man in the corner rendering up little numbers that some might recognise as old war songs, such as 'Roll out the barrel' etc.. I am assured that these were all originally Czech folk songs, and I am not about to argue the point with a vast, drunk metal welder about to start his shift. opinion) and is extremely cheap. Prague has its own selection of Irish Pubs, so are never far away from a Caffrey's. As Prague is the central city of Europe, you are bound to find a full range of wines. Wine-bars a generally expensive by Czech standards, but not so much by foreign ones. Most bars and wine-bars have excellent service. You should usually leave your tip by rounding up to a figure (normally 10% in Prague, but that is debatable).

I was surprised to discover an atmosphere very similar to that in the pubs. The only difference is that people seem to stand up more when drinking in wine-bars. Just wait till the new 'Burcak' wines come in at the end of September the atmosphere becomes electric as this new, dangerous wine comes into the wine-bars and lurks in corners in large barrels. It is the first pressing of the wine and can be very alcoholic as well as very cheap. A particularly interesting combination to many of the wine-bar addicts. Look for 'Sudove' wine-bars. This means that the wine is drawn straight from the barrel. There is no wine menu and the day's offerings are usually chalked on a blackboard somewhere.
DUKE´S BAR & CAFE - Hotel Inter-Continental Praha
Adress:
Nám. Curieových 43/5


Praha
Phone:
00420 2 24881191, 9922
O´CHE´S CUBAN BAR
Adress:
Liliová 14


Praha
BUGSY´S BAR
Adress:
Pařížská 10


Praha
Phone:
00420 2 2329943
CHAPEAU ROUGE (CHATEAU)
Adress:
Jakubská 2


Praha
Phone:
00420 2 2326242
TAPAS BAR & BANANA CAFE MUSIC BAR
Adress:
Štupartská 9


Praha
Phone:
00420 2 57535050
Fax:
00420 57534848
LOBBY BAR- Corinthia Towers Hotel
Adress:
Kongresová 1


Praha 4
Phone:
00420 2 61191153
Fax:
00420 2 421464
MOLLY MALONES IRISCH PUB
Adress:
U obecniho dvora 4


Praha 1
Phone:
00420 2 534793
OSTROFF- COCKTAIL BAR
Adress:
Střelecký ostrov 336


Praha
Phone:
00420 2 24919235
MARQUIS DE SADE
Adress:
Templová 8


Praha 1
Phone:
00420 2 2327790
MEZZO BAR- Corinthia Panorama Hotel
Adress:
Milevská 7


Praha 4
Phone:
00420 2 61166311
Fax:
00420 2 61166361
SOLIDNI NEJISTOTA
Adress:
Pštrossova 21


Praha
Phone:
00420 2 24910593
BAROCK
Adress:
Pařížská 24


Praha
Phone:
00420 2 2329221
DYNAMO
Adress:
Pštrossova 29


Praha
Phone:
00420 2 294224
ZLATE CASY - MUSIC BAR
Adress:
Vladislavova 1


Praha
Phone:
00420 2 24948170
Mobile:
0602-659235
THE LAST RESORT & ALCHEMY COCKTAIL BAR
Adress:
Dlouhá 7


Praha
Phone:
00420 2 24818320
Fax:
00420 2 24817703
LE VALANCE
Adress:
Rašínovo nábř. 80


Praha
Phone:
00420 2 21984160
TRETTER´S
Adress:
V kolkovne 3


Praha
Phone:
00420 2 24811165
Fax:
00420 2 24949201
ESCAPE
Adress:
Dušní 8


Praha
Phone:
00420 2 24818498
LETS MEET BAR- Corinthia Towers Hotel
Adress:
Kongresová 1


Praha 4
Phone:
00420 2 61191153
Fax:
00420 2 421464
LOBBY BAR- Corinthia Panorama Hotel
Adress:
Milevská 7


Praha 4
Phone:
00420 2 61166311
Fax:
00420 2 61166361
LA CASA BLU
Adress:
Kozí 15


Praha
Phone:
00420 2 3023774
JO´S BAR
Adress:
Malostranské nám. 7


Praha
Phone:
00420 2 530942